Welcome to Prior's Mill CE Primary School. It is both a pleasure and a privilege to be Headteacher, serve the local community and represent the amazing children and families that contribute to our school. On behalf of myself, staff and governors I hope you enjoy the opportunity to find out more about Prior's Mill and the range of opportunities we can provide for your child to fulfil their potential.
We are a large mainstream Church of England school based in Billingham, Stockton-on-Tees. Our Christian foundation is at the core of who we are and we seek to live out our Christian faith and values in all we do. The Prior's Promise provides a distinct set of Christian values through which pupils and staff endeavour to live by both in and out of school, it is entwined within our curriculum and provides opportunity for academic, personal and spiritual growth.
Our school provides a safe, positive and encouraging environment where children feel listened to, valued and cared for. Our dedicated and enthusiastic staff team strive to provide the best possible education, outcomes and experiences for our children. We have strong partnerships with parents and carers, who we believe are vital to the education of their children, and we look forward to seeing you on many occasions to celebrate successes, discuss progress and share how you can become involved in your child's learning journey.
We hope that you enjoy your visit to our website and that you find any information you are looking for. Should you wish for more detail, or would like paper copies of any information, please do not hesitate to contact us we will be happy to help. If you are a prospective parent or carer, please get in touch to arrange a visit and myself or a member of the Leadership Team would be more than happy to show you around and answer any questions.
Thank you for visiting our site!
Mr R Linsley
Headteacher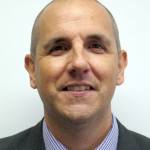 The smallest of all seeds becomes the biggest of the garden plants.